The Buccaneers may like what Ndamukong Suh brings to the table as a lineman and as a leader, but there's no reason to take the leap with his contract.
Separating emotion from the business side of our brain is often a difficult prospect. We can love a player or a coach based on what he means to the team and its history, but that's different from recognizing value and where individuals fall on the scale created by a salary cap. That may be what is happening to the Buccaneers with Ndamukong Suh.
Suh arrived just as the Bucs were beginning their transition from one of the worst defensive units in the NFL to one of the best.
This period has been far from easy in Tampa. Losses came left and right. A porous defense resulted in losses that should never have happened. Still, all the pieces slowly started to come together, and fans saw Suh's arrival as a major part of this turnaround.
In truth, Suh's management has filled a void that was largely missing outside of Lavonte David, but that's not reason enough to pay for the aging and expensive Suh today.
Even at this point in his career, Suh's market is likely far greater than what the Bucs should pay for an inside defensive lineman, especially when it seems all the more likely that Tampa will target the position in the draft.
Assuming Tampa dedicates one of their priority picks to a tackle on Day 1 or Day 2, nearly all of those players should have the physical tools to get on the line alongside Vita Vea and William Gholston to keep this performing unit going. a high level.
However, none of that is to say the Buccaneers won't bring Suh back. They may be able to agree on the terms over the next week and find something that works for everyone. There's simply no reason to move to a full-value contract just yet with all the options to come.
Want to write about the Bucs? Apply below!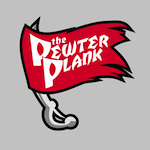 Want your voice to be heard? Join the team at The Pewter Plank!
Write for us!