Chinese Communist Party leader Liu calls Deuba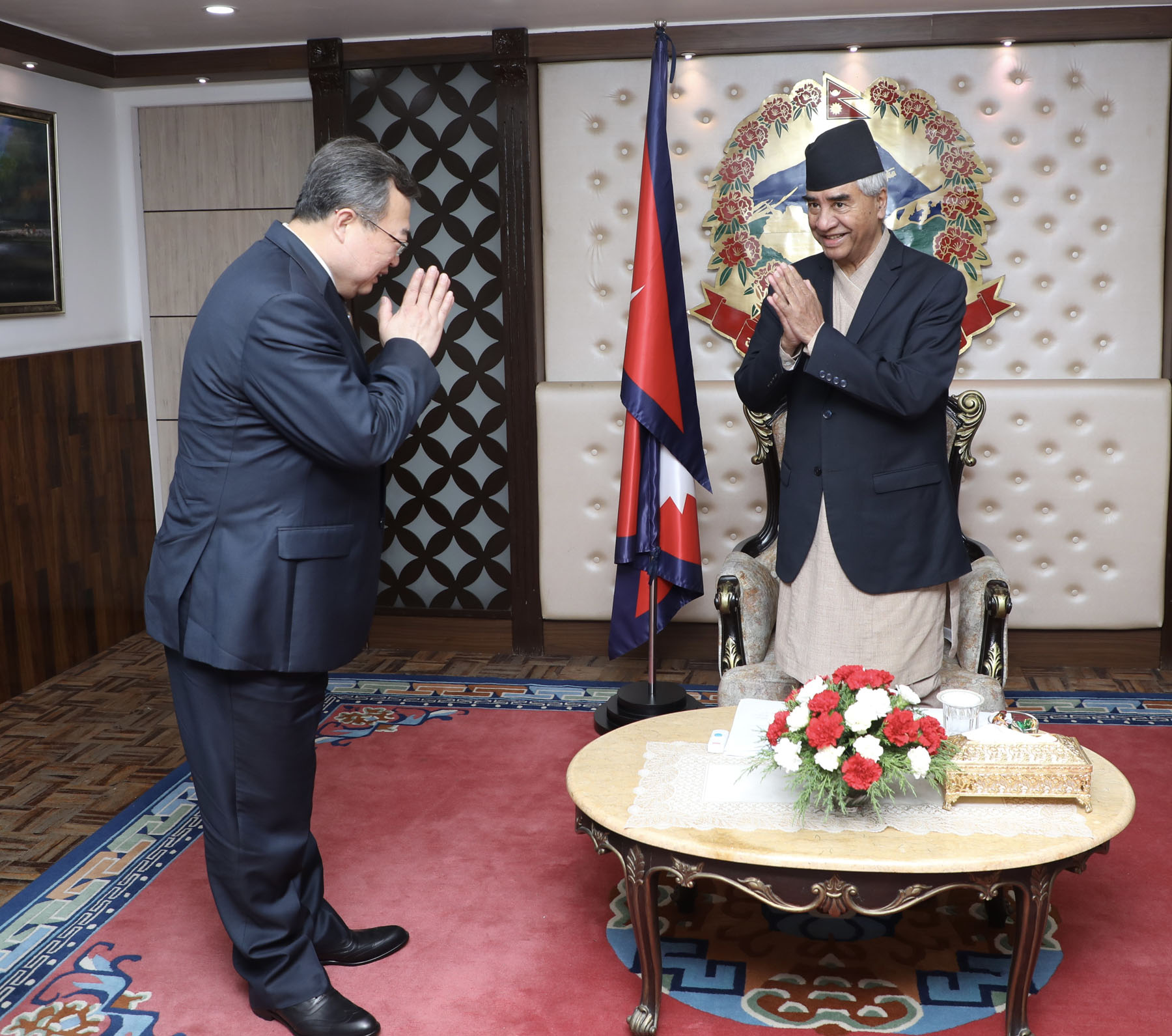 Head of the Communist Party of China's International Liaison Department Liu Jianchao visited Prime Minister Sher Bahadur Deuba after he arrived in Kathmandu on Sunday for a three-day visit. "Minister of the International Department of the Communist Party of China Central Committee Liu Jianchao today paid a courtesy visit to Prime Minister Deuba. Issues of mutual concern between Nepal and China were discussed during the call" , the Foreign Ministry said in a statement after the meeting.
The ministry said Liu also had a meeting with Foreign Minister Narayan Khadka at the Foreign Ministry. "The two ministers exchanged views on strengthening bilateral relations between Nepal and China."
Liu arrived in Kathmandu, leading an eight-member delegation, and he is due to meet various dignitaries, including President Bidya Devi Bhandari and leaders of communist parties, including CPN-UML, CPN (Maoist Center) and the CPN (Unified Socialist Center). ).
He will meet Maoist Center Chairman Dahal at 4 p.m. Monday in Khumaltar and Dahal will host a dinner for the delegation at Soaltee Hotel. Liu will meet CPN-UML chief Oli and CPN (United Socialist) leaders Madhav Nepal and Jhala Nath Khanal on Tuesday and return home on Wednesday after calling President Bhandari.
After replacing Song Tao as head of the Chinese Communist Party's International Liaison Department, Liu had interacted in the last week of June with Maoist Center Chairman Dahal and UML Chief Oli, continuing the trend of his predecessor.
Liu's visit comes at a time when talks are underway to reunite the two communist parties UML and CPN (Maoist Center) for the upcoming federal and provincial elections.
The electoral commission has already proposed to the government to hold the ballot on November 18 in a single phase.
According to the leaders of the UML and the Maoist Centre, the Chinese leaders are in favor of unity between the two communist parties of Nepal.
Earlier in March, inviting the leaders of the two parties to a meeting in Kunming, China said China wanted Nepal's communist parties to unite in addition to expressing concerns over the parliamentary ratification of the Millennium Challenge. Corporation (MCC) Nepal Compact.
Recently, amid a flurry of debate and deliberation over the US State Partnership Program, which is another US proposal for security and military cooperation, China has also expressed serious concerns about whether Nepal would be an ally of the United States in defense cooperation.
After the Nepalese government decided not to join the SPP, the Chinese government welcomed the decision.