From one great leader to another | Opinion columns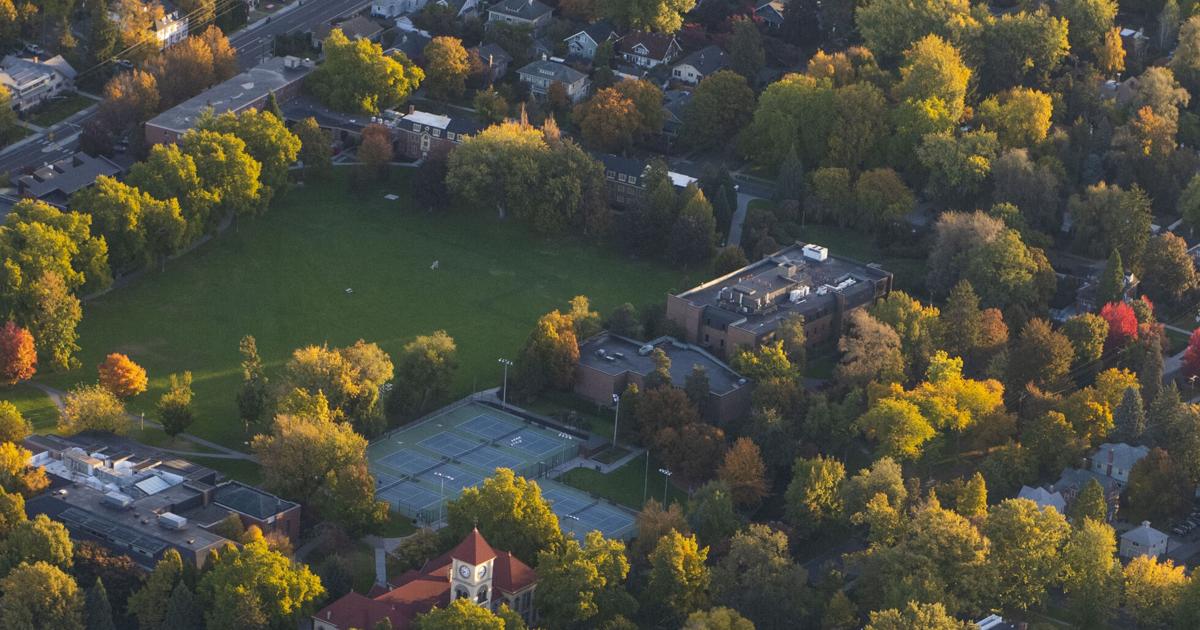 This has been a historic week for Whitman College and the Walla Walla community – with the appointment of the college's 15th president. We are very excited to welcome Sarah Bolton, Ph.D., to campus and to our community this summer.
Bolton is the current President of the College of Wooster and brings over 25 years of higher education experience. She is a respected physicist, scholar, and administrator with a longstanding commitment to the liberal arts. Prior to her tenure as president of the College of Wooster, Bolton spent more than 20 years at Williams College in Massachusetts, first as a professor and then as the college's dean.
The Whitman College Board of Trustees confirmed Bolton's nomination after a nearly year-long search by trustees, faculty, staff, students, alumni and parents. She rose to the top of a group of highly accomplished candidates with varied backgrounds and experiences.
President Bolton has been described by her colleagues as an "inspirational leader" and "a relentless strategic thinker" with an unwavering commitment to her values. Sarah's sincerity, energy and passion for her work was evident every step of the way.
Sarah has demonstrated success and depth of experience in all aspects of the Chair with strong management, fundraising and communication skills, as well as two important values ​​shared with Whitman and our Board of Directors. The first was a commitment that this education should be more affordable and accessible for all students and that our campus should be diverse, equitable and welcoming to all students, staff and faculty. Second, shared pride in our location in Walla Walla and recognition of the power of this place to provide a transformative educational experience and our desire to continue to strengthen our community partnerships.
The college's ability to offer the role to a sitting president – and the incredible depth of experience we have seen in our pool of interested applicants – is a testament to the strength of Whitman College and the careful management of this institution and our resources over generations, most recently under the chairmanship of Kathy Murray.
Upon arriving at Whitman seven years ago, Kathy led the college through a successful strategic planning process that set the stage for success for the next seven years. She worked to create new partnerships in the community, including signing a Memorandum of Understanding with the Confederated Tribes of the Umatilla Indian Reservation.
While at Whitman, Kathy helped dramatically increase fundraising for the college – inspiring $120 million in donations, overseeing the construction of a new restaurant and the college's first new residence hall in 45 years, as well as increased support for students in financial need. .
President Murray has made great strides in making the college more accessible to all students and making financial aid more transparent. While at Whitman, the college doubled the amount of financial aid given to incoming students and increased transparency by launching the Advance Financial Aid Guarantee. This program, like no other in the country, allows prospective students to see what their financial aid is – before they even apply. Additionally, the Whitman Tuition Commitment guarantees that full tuition will be covered by scholarships and grants to admitted Washington State students whose families earn less than $80,000 per year.
Under Kathy's leadership and during one of the most challenging times in higher education – a global pandemic – Whitman recruited the largest incoming class in college history and successfully brought students back safely to in-person classes for the 2021-2022 academic year. At the same time, Kathy has encouraged innovation in career services, enabling Whitman students to start thinking about their future before they even arrive on campus.
Over the past year, Kathy has shown leadership as our campus community made thoughtful and strategic decisions – decisions that weren't always easy – to put the college on a solid financial footing for years to come. .
As sad as we are to see Kathy go, we wish her the best in her well-deserved retirement and hope for a smooth transition from one great leader to another. We look forward to you, the Walla Walla community, meeting Sarah Bolton so that we can all continue to work together for the young people and for the greater needs of this wonderful place we call home.
Both Joe Davis and Danielle Garbe Reser serve on the Whitman College Board of Trustees.