Where are they now: Furrh goes from field leader to medical team leader | Sports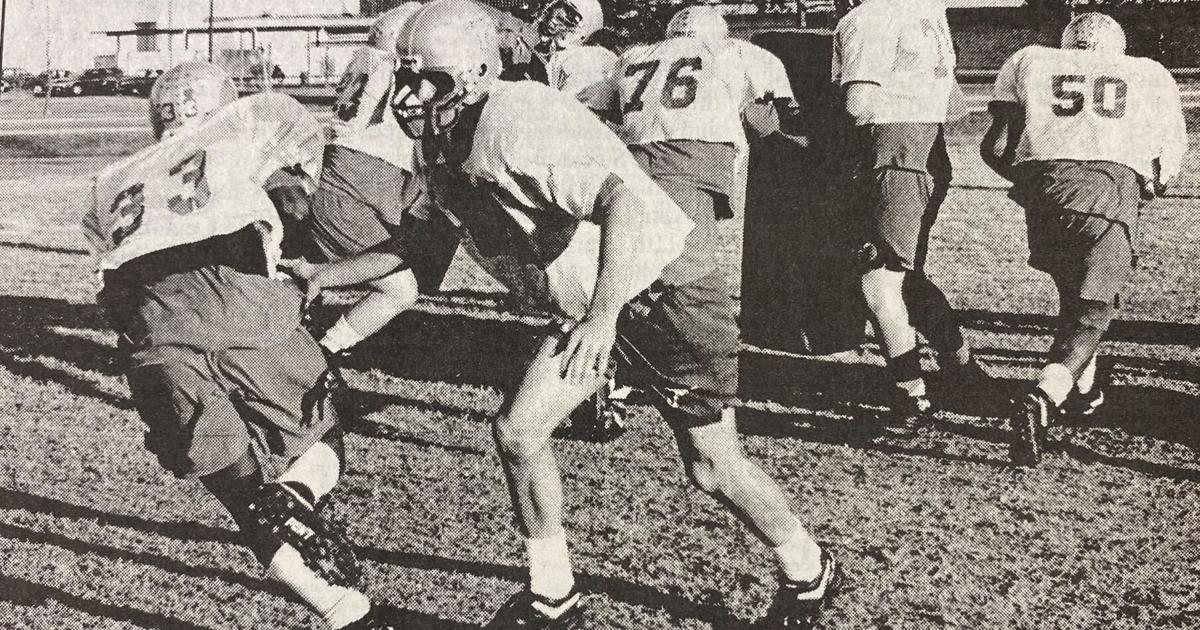 Marshall roots run deep for Scott Furrh who will not soon forget his hometown.
His grandfather, Bobby Furrh, played running back with YA Tittle.
"He caught passes out of the backfield," Furrh said. "My grandfather then played in North Texas. That's where he met my grandmother.
In 1996, Furrh was the starting quarterback for the Mavericks in his senior season.
"Oh, I loved it," he said when asked what it meant to him to continue the family tradition of dressing up for the Mavericks. "I was never really pushed into it. My parents just said, 'If you play, have fun, do what you're good at.' It was great. My dad also played. He was also running back.
Furrh has many fond memories of his high school football days, on and off the field.
"We were pretty good," he recalled of his senior season. "We went undefeated that year in district play for the regular season. We made it to the playoffs and lost the bi-district game to Lake Highlands. It was pretty much us and John Tyler every year, between the two of us.
When he looks back on his time as a quarterback for the Mavericks, Furrh said it's the relationships that stand out the most for him.
"We had great staff and great guys I got to play with," he said. "If you're talking about a game, it would have to be the senior year of John Tyler's game. It was a big problem between us for the district. They beat us 24-17 the year before at home, then we played them at Rose Stadium that year in 1996 and we beat them 24-17 at home that year. Good game."
Furrh said playing football in high school helped prepare him for life after high school.
"Like I said, just the relationships and the teamwork that really carried over into the professional realm," he said. "I currently work at Arkansas Children's Hospital and am one of the assistant ECMO coordinators. Being in a leadership role in a workplace is kind of like being the quarterback and as the quarterback you have to lead the team and everything.
After graduating from Marshall High School in 1997, Furrh attended the University of Arkansas.
"I originally played ball at the University of Arkansas at Monticello," he said. "I did this for two years. I started out as a proper freshman and then got injured about four games into the season. I kind of kicked myself after that. I was the kicker and the punter. There's not as much glory in that. I went home and ended up going to Tyler Junior College and graduating there.
Furrh, who works as a respiratory therapist, said the medical field is something that has always interested him and added that if someone had told him when he was in high school that he would choose the career path he has. chosen, he said, "I wouldn't have been too surprised. My mother has a medical background. I was kind of pushing towards that. Initially, after graduating, I wanted to be a nurse. I wish I had stuck with that, but I didn't. It has always interested me. »
The former Marshall quarterback said he follows the Mavericks and nothing compares to the Friday night lights in the Lone Star State.
"I'm here in Arkansas and there's nothing like high school football in Texas," he said. "I have boys of my own and would really like them to experience the Friday night lights in Texas."