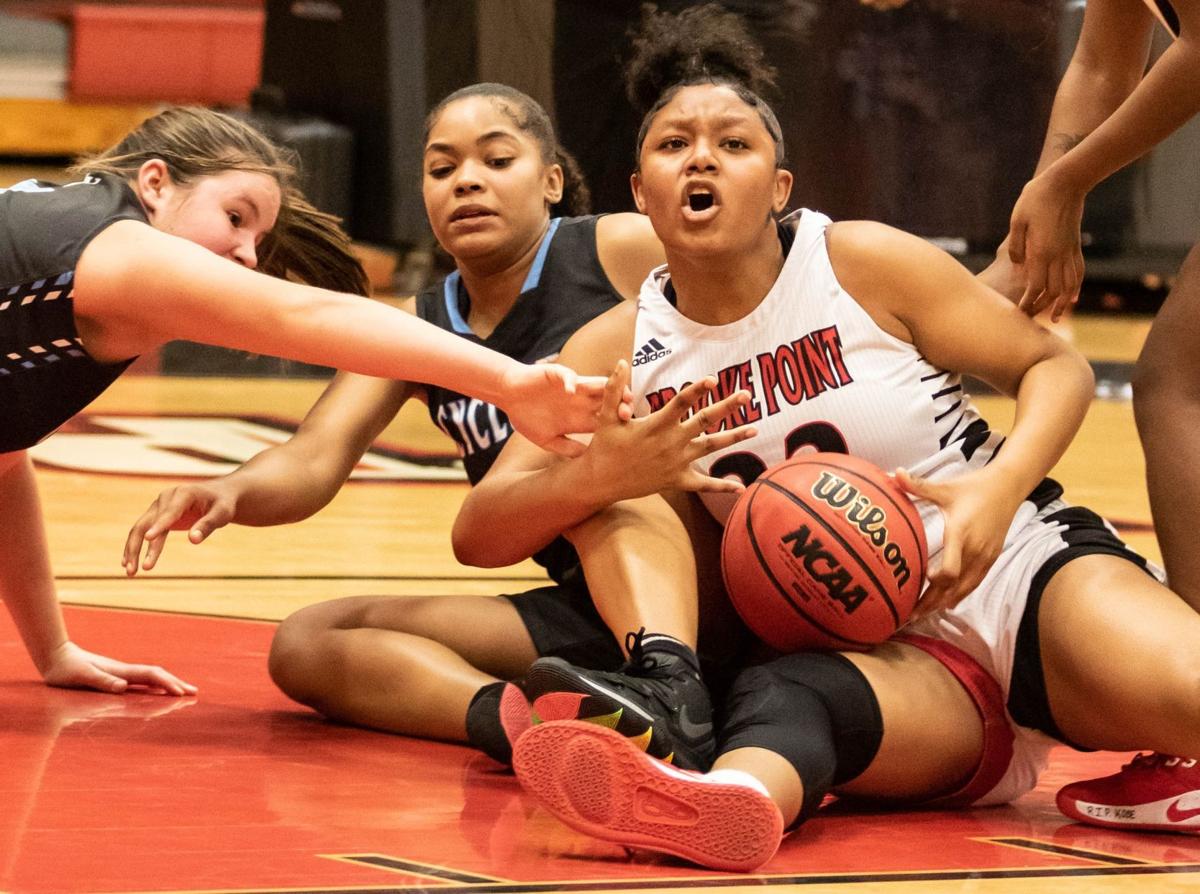 Jaylin Pressley has barely been under the radar on the Fredericksburg-area women's basketball scene.
She has been a regular at Brooke Point for four years. She was named to the All-Commonwealth District First Team and the All-Area Second Team in sophomore and junior after averaging 15.3 and 15.2 points per game, respectively.
But as a senior this season, Pressley is poised to reach new heights. It was evident when she recorded 44 points and 10 steals in the Black-Hawks' 91-22 win over Spotsylvania on Tuesday night.
The 6-foot forward excels all over the field for the Black-Hawks (2-1), who are looking to improve from last season's 2-8 campaign.
"She's taken on a great leadership role this year," said second-year Black Hawks head coach Marcus Clay. "We had high expectations of her last year, but she wasn't ready yet. This year, she has progressed enormously.
Clay has noticed that Pressley is now more comfortable as a vocal leader than the only senior in the starting lineup. She plays all five positions to make her more marketable to college coaches. She also leads and directs training sessions and exerts a positive influence on her young teammates.
"She took on this star role that I wanted her to take on," Clay said. "Last year she kind of turned away from it. She expected other people to step up, which we didn't have. So this year, she just said, "I'm ready for this." I am ready to take on any challenge that presents itself to me. This is what I really like.